HEALTHIER HOMES
Norwalk Furniture is creating healthier homes by producing furniture made without harmful chemicals. We meet the California TB 117-2013 requirement and this is verified on the law label that attaches to the furniture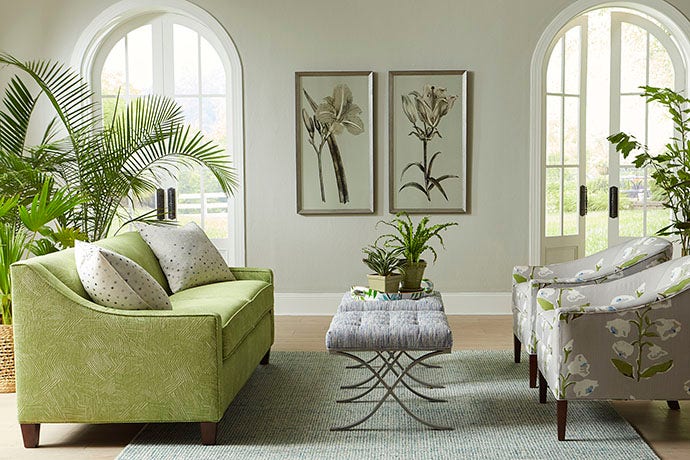 ENVIRONMENTAL STEWARDSHIP
Materials in our product conform to national fire retardance and industry guidelines, to assure our customers that our products are free of toxic chemicals. All fabrics are tested and certified by our suppliers to comply with UFAC1 fire retardancy requirements.
We are members of the Sustainable Furniture Council, and follow their guidelines for healthy manufacturing and distribution. And our factory works four ten-hour days a week to reduce energy use and our carbon footprint.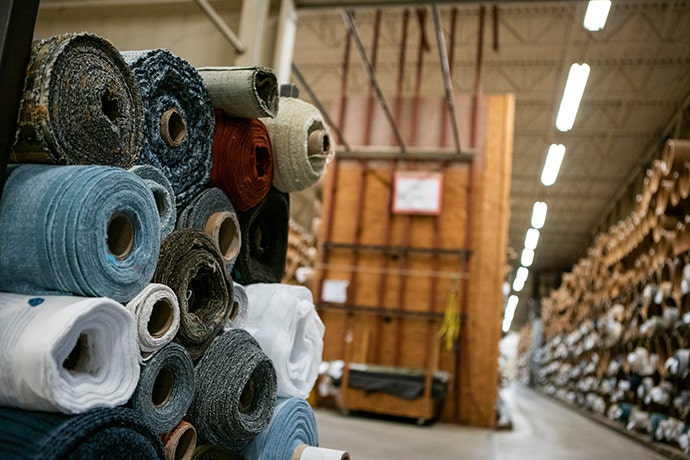 We are "locovores", who source our materials as close to home as possible, and employee local artisans for component supply.
Over half our fabrics are domestically produced and 70% of our construction components are sourced within 8 hours of our factory.
HEALTHY HOMES
Doing our part to create healthy homes and environments is a core principal at Norwalk. And we actively live these principals on a daily basis.
We build heirloom quality furniture rather than landfill quality furniture. The careful craftsmanship of our skilled upholsterers ensures a lifetime of comfort and use.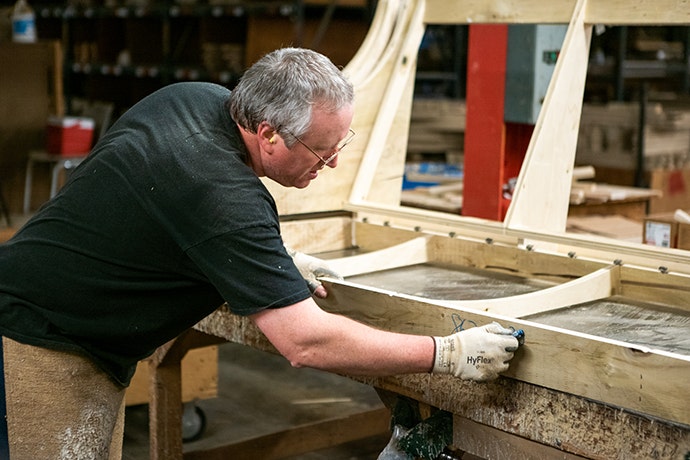 SUSTAINABLE PRACTICES
Kiln dried hardwoods, high-tech manufactured products, heavy gauge springs, mortise-and -tenon joints are all hallmarks of our quality construction. All polyurethane foams are certified safe through the CertiPUR-US program, to ensure that our homes are free of harmful off-gassing. We are proud to be listed on the UFAC Honor Roll of Manufacturers on the Upholstery Furniture Action Council's website.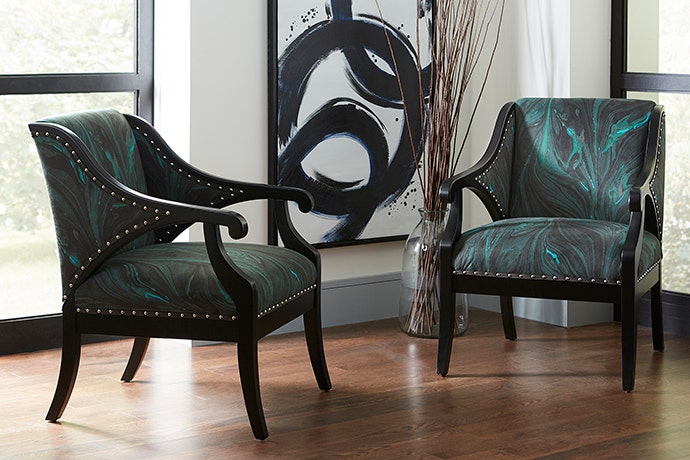 WOOD TRIM FINISHING
Our wide variety of stains and paints will enhance your upholstery design. We use Sherwin William products which are low VOC compliant to keep your home healthier. Grain and texture vary so each piece will be unique. Our standard finishes in incorporate hand-rubbing for added richness and depth. The painted finishes include warm pigments, sleek neutrals and vibrant hues. Watch some of the techniques by our craftsmen to get a great-looking finish every time.